Looking for the perfect website for your fitness studio?
YOU'VE COME TO THE RIGHT PLACE! We will deliver a dynamic, high-quality website in as little as 1 week.
Everything you need for a starter website for your fitness business. Includes the design for your yoga studio website, mobile optimization and a basic contact form to capture leads.
5 Main pages of your choosing.
Integrated scheduling software to simplify your process and save you time.
A Responsive mobile design is included!
We integrate all your social media.
We will create a basic contact form
Newbies to the game who want to kick start their online presence.
Fitness businesses that need an overhaul of their current online set-up.
Those who have never had a website and have no idea where to get started.
An all-inclusive, custom website that elevates your brand to the next level. Everything you need to stand out on Google and turn your clicks into high-paying, loyal clients!
Includes all Basic Package features
Complete Search Engine Optimisation (SEO) to boost your site to the top of search results.
Targeted, conversion-focused copywriting designed to win you,
customers.
Custom landing pages designed for your specific service.
Custom contact form & plug-in integration.
Website training to allow you and your team to make the most of your site.
For those who are serious about giving their business what it needs to really take off.
Businesses who are serious about growth and want to make a strong online presence.
Savvy entrepreneurs who understand the importance of SEO and Conversion Optimisation.
Studios that need an on-brand website that shares their values & vision.
Little extras to give your business an edge over your competition.
All-in-one Brand kit
Starts from $999AUD
Show your brand's unique flair!
Logo and Brand book
Business card
Letterheads
5 Social Media templates
Copywriting
Starts from $1499AUD
Let us fill your site with brand-specific, keyword-optimised copy.
Competitor research
Keyword research and optimization
Conversion-focused copy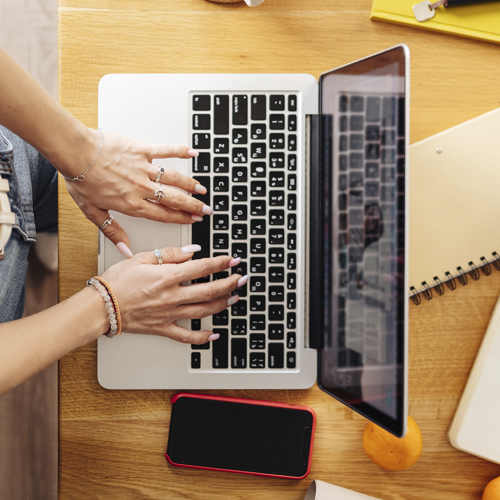 Optional Add-ons are for :
Business owners who just don't have the time to get crucial branding elements right.
Savvy entrepreneurs who realise the importance of having a brand that stands out from the crowd.
Those looking to impress with high-quality, professional design and copywriting on their website.
Businesses who are ready to invest in some serious digital growth.
Professional Yoga Website Design That Creates a Lasting Impression and Drives Quality Leads!
Transforming your yoga website into a powerful lead-capturing machine to capture more prospects, nurture them and drive conversions.
Are you a yoga instructor who wants to create a rock-solid digital presence to promote your practice? Or do you run an online yoga studio and want to overhaul your current website and deliver an improved experience? Whatever your needs and budget, Picso Media has you covered with professional yoga website design services in Australia!
We craft visually striking and results-driven website designs for yoga businesses of all sizes. Our expert designers will work closely with you to understand your needs and create a website design that aligns with your business goals and drives excellent results.
---
Get a Fully-Featured Yoga Website Design Done-For-You to Convert Leads into Clients
At Picso Media, we specialise in custom-made yoga studio website design that isn't just eye-catchy but curated with 'user experience' and 'business goals' in mind. Our objective is to curate website designs that function as a lead-generating powerhouse to drive more prospects and convert them into clients.
Check out how our yoga website design solutions can help:
---
Grow Your Traffic
We craft compelling website designs that can double your leads at nearly half the marketing spend. Our primary focus is to pump up the numbers when it comes to your website traffic.
---
Boost Conversions
Through high-quality and professional yoga studio website design, we aim to drive increased conversions by a minimum of 30%. So, you know your digital yoga studio pays for itself in terms of value.
---
All-Inclusive Custom Yoga Website Designs
Rest assured as we take a holistic approach to yoga website design with our all-inclusive packages. While we take care of building your web presence, you can focus on the bottom line and lead nurturing.
---
Schedule An Appointment Today!
---
Why Choose Us?
Are you looking for website designs that enable you to build local awareness, attract more clients and help save time and money? Look no further than Picso Media! We are a full-service website design studio in Australia, providing cutting-edge solutions for the health and wellness industry. We have a team of highly skilled web designers who live and breathe 'digital.'
Picso Media has years of experience crafting one-of-a-kind and effective web designs that drive engagement, attract leads and improve the bottom line. When it comes to yoga website design, we take a collaborative approach to understand your unique challenges, identify the strengths and unearth significant growth opportunities. This helps your brand stand ahead in the competition, reach more audiences and promote your yoga practice.
---
Here Is A Quick Glimpse Of How We Work:
Identifying your business goals >> Defining the scope of the project >> Building the sitemap and wireframe >> Visual elements >> Testing and review >> Project delivery.
We take care of your web presence, while you can focus on what you are best at – changing lives with your yoga practice.
Looking for lead-generating, no-fuss yoga website design services? Get started today with Picso Media! Contact us to know the best website design package for your yoga practice.